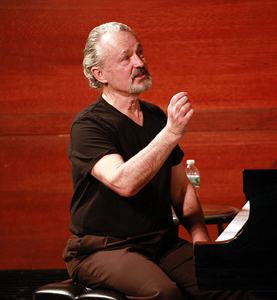 Dr. Michael Warren's
Online Mini-Intensives
Presented via Zoom
Mini-Intensives will include four 30-minute masterclass lessons.
There will be a 15-minute Q&A following the lessons.

Two Ways to Participate
Auditor: observe 4 masterclass lessons: $50*
Lesson Request + Audit: 30-minute lesson and observe 3 lessons: $125* ($50 audit paid now; $75 balance to be paid after lesson is confirmed.)

Upcoming Mini-Intensives
Saturday, April 15th, 2pm - 4:30pm EDT
Saturday, April 29th, 1pm - 3:30pm EDT
*A $25 discount is available for participants who study with Mike or one of his associates.